QUALITY GOODS CLUB
Central HONG KONG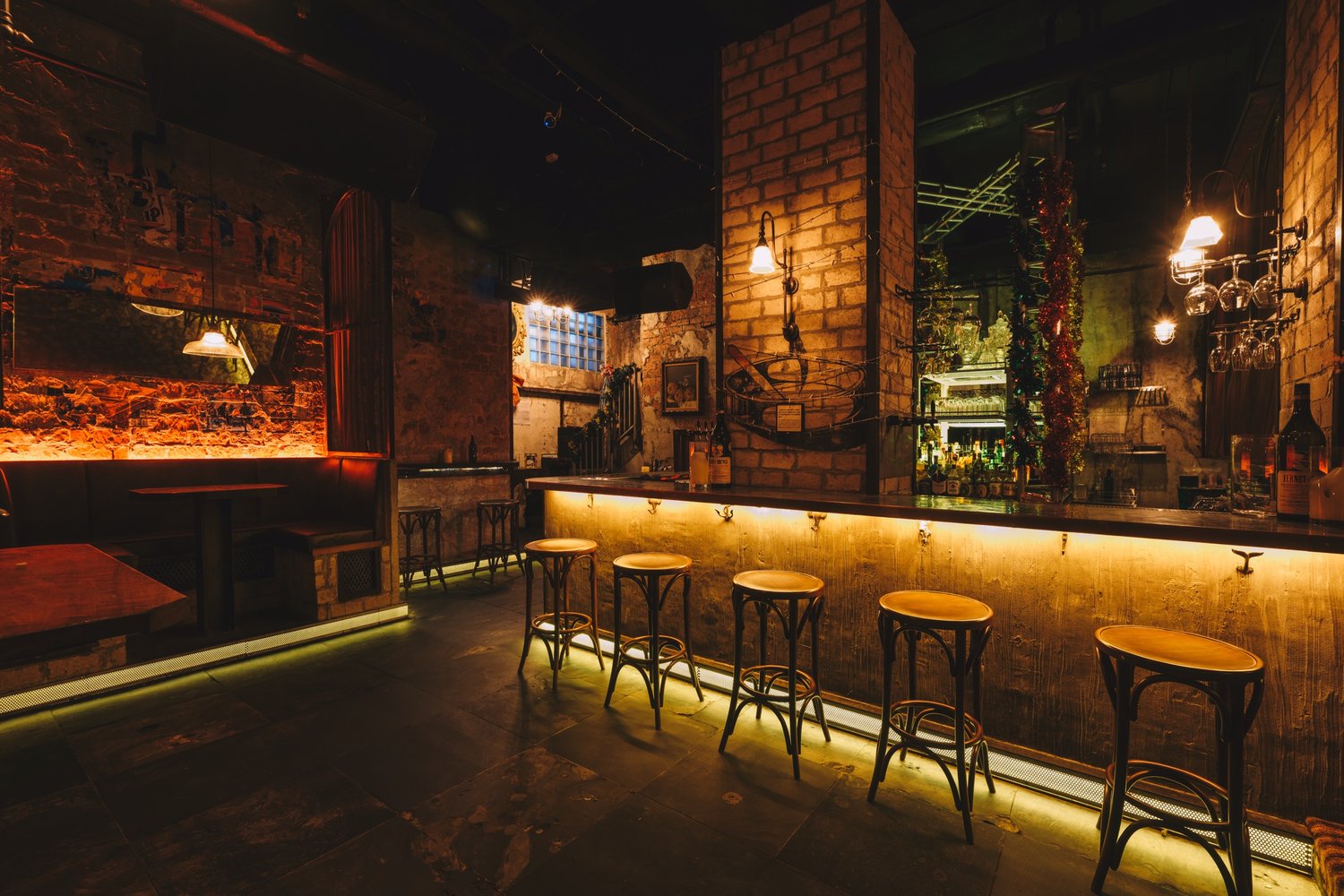 Early on, we were given a quote describing Ben Kelly's design for the Haçienda Club in Manchester. Keeping this quote in mind, we set about stripping back layers of ideas until only the most necessary remained. This became more apparent when the site was first handed over as a bare shell. Things that would normally be taken for granted, like a pockmarked wall, devoid of its surface cladding, became a driver for design decisions.


Wall washers were chosen to heighten the drama of the "as found" wall finishes. Reflecting long shadows that hung like stalactites from the wall's surface. Masonry blocks and red bricks were chosen for their density, absorbing low sound frequencies. Behind the brick and cement blocks are layers of dense insulation. Both containing the sound within the club, and controlling the sound quality of live performances. Large bass traps are disguised as booth seats. The seating arrangement is tiered, with three layers, leading from the open dance floor to a semi enclosed room wrapped in copper mesh curtain.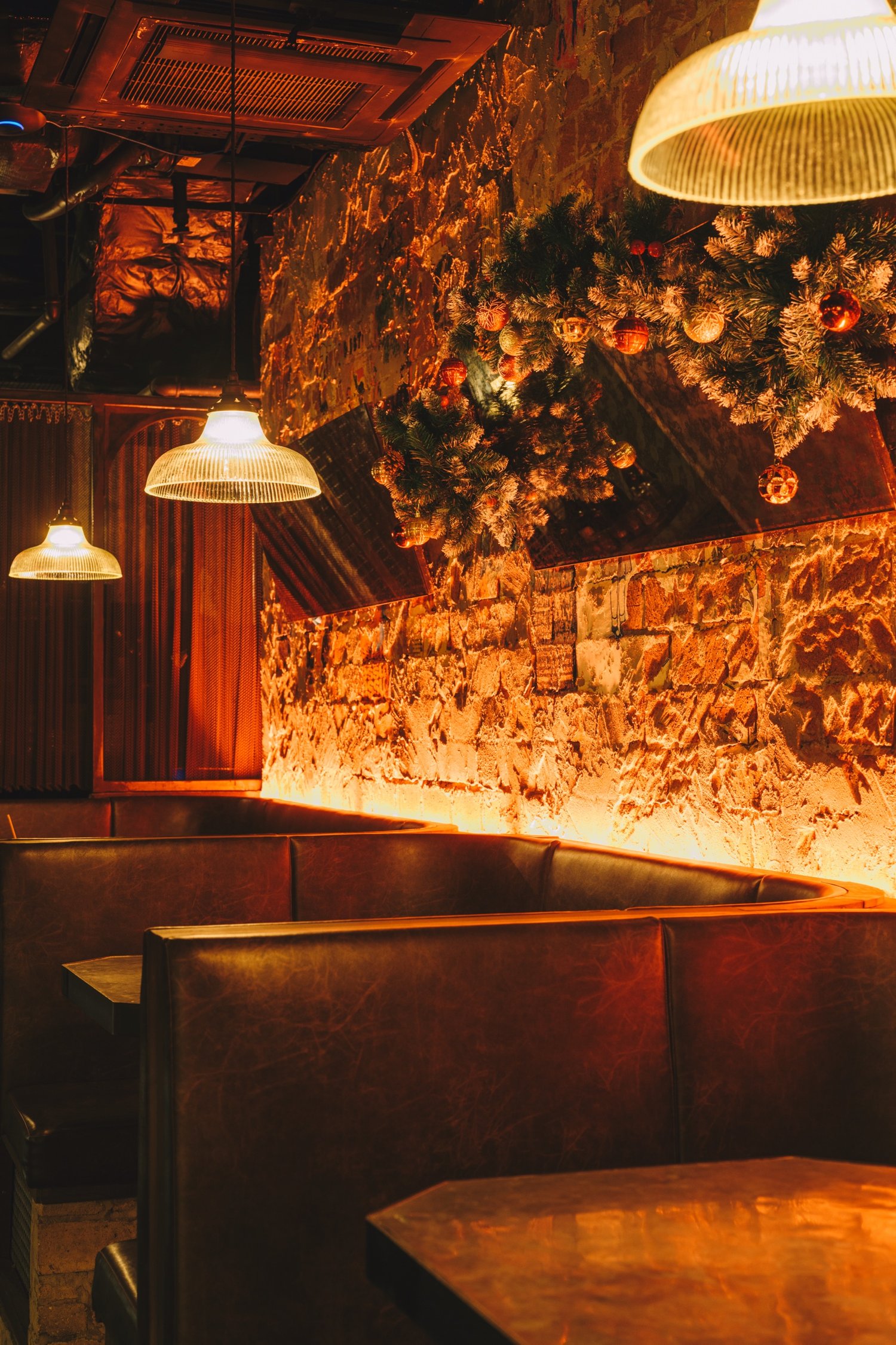 Pure sheet zinc was chosen as the surface for tables and the bar counter, precisely for the way it holds a trace of everything that touches it. A faint outline of every glass, every spill of water, gathers together overtime to give the metal surface a stone like quality. Watermarks and spills become fossils.

A stage is set up in the far corner, with perforated metal panels, concealing layers of felt, to further enhance the sound of live music. The bar counter front is raw cement, pressed when wet, to leave behind traces of the builders work.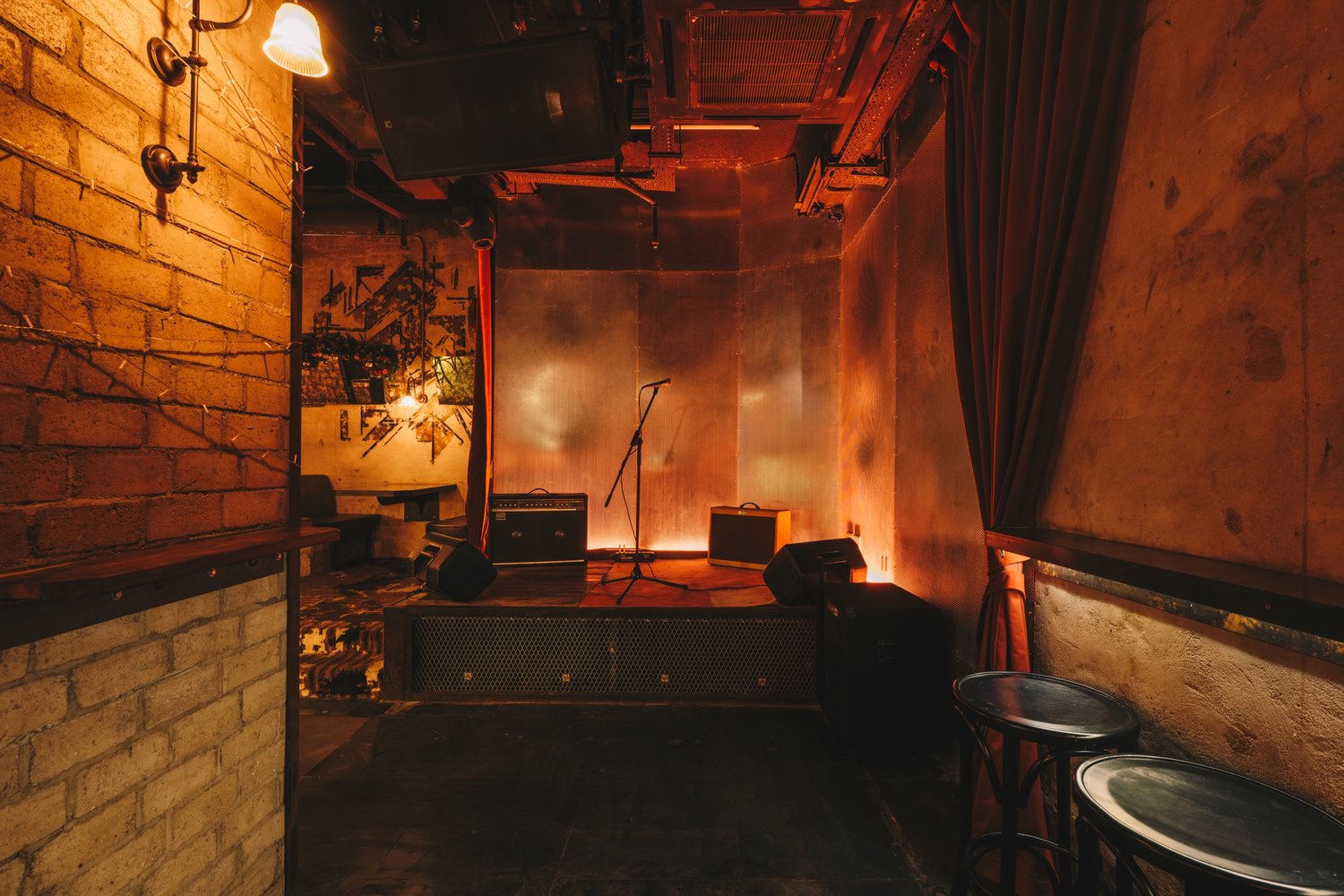 BRASH ATELIER
Architecture & Interiors
Brash Atelier Limited
Unit A, 1/F, Hang Fai Building,
2 Sai Tai Street, Yuen Long,
N.T. HONG KONG
Email
: info@kieranbrash.com
Phone
: +852 2618 2844